vintage-RADO ...
... is not an official homepage of the Rado Watch Co. Ltd. in Lengnau, Switzerland.
Welcome to my private homepage about the interesting designs and the amazing variety of vintage-watches produced under the world-famous Rado-brand.
Questions? Any info still not to find on this HP? Searching for a special Rado or sparepart or have an offer? There is, of course free of cost, the vintage-RADO forum for the readers of this HP to communicate, exchange of information and for offers and searches of/for watches and parts. So just register and post!
vintage-RADO at Pinterest - here you can find historical catalogues, brochures, booklets and further ads. Multiple clicks on the individual pictures or pages will bring them to their original size and make it possible to watch them with all details.
Some pages (those with more text-content) exist both in German and English, to recognise from the little flag right on top. A click on that flag will lead to the same page in the other language. Inner the English menue, the buttons will open pages in English directly, pages in both German and English will be opened in a new window. Inner the German Menue, the buttons will open pages in German and pages in both German and English all directly.
This HP is optimised for a resolution of 1920 x 1080 pixel and Firefox - to watch this site in best performance and ad-free, I recommend Firefox with Adblock Plus.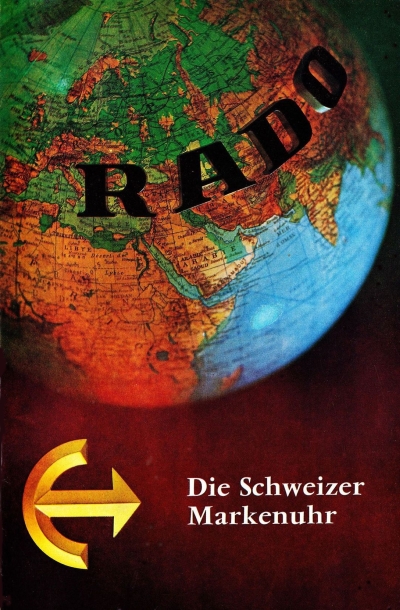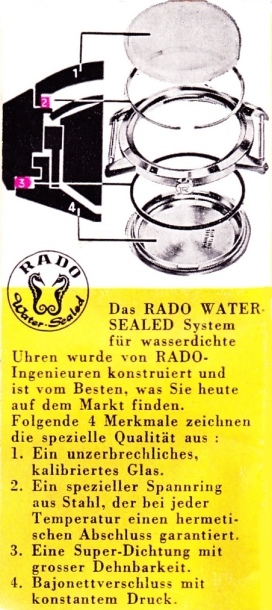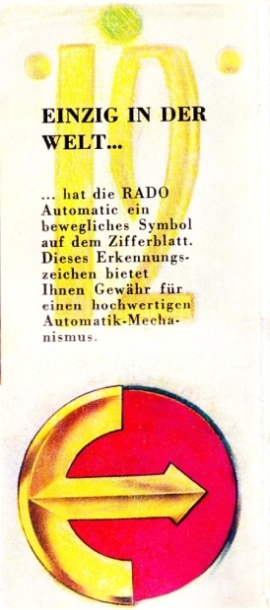 Worldwide Reference Time (Atomic Clock):
Interesting Links:

Offizielle RADO-HP/Official RADO-HP
EOT-Rado Discussion Forum EOT-Rado Exchange
WatchCarefully.com, Brad Jacob´s HP
Teardown + Service: 1958 Rado Automatic 21 Jewels / AS 1361 N
Vintage Certinas about the Rado-Certina Cooperation
Please like vintage-RADO: